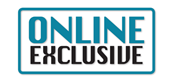 We were delighted to catch up with Roger Kirby, new President of the RSM, about his illustrious career in urology.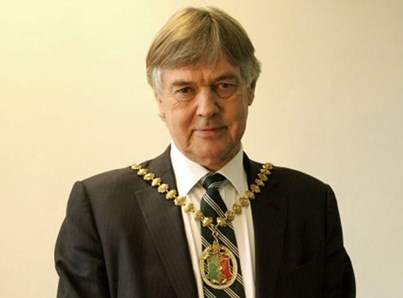 Can you tell us a little bit about what led you into the field of urology and what have been the highlights so far?
I was initially inspired to train as a urologist when I worked for Peter Boreham OBE in 1975 as a houseman in Cheltenham. Peter was not only an inspirational character, but a wonderful technical surgeon. He took me through my very first urological operations and I can still remember the pride I felt accomplishing those and seeing the patients recover successfully. Following that, Ken Shuttleworth and Wyndam Lloyd Davies at St Thomas's supervised my training, teaching me how to perform retropubic prostatectomy and TURP. After that I returned to the Middlesex Hospital, where I had studied as a medical student after leaving Cambridge, working as senior registrar for the inimitable and amazing Richard Turner Warwick, the father of reconstructive urology.
There have been a number of highlights of my career, but some of the things that I am most proud of include writing a number of bestselling books and founding two successful charities: Prostate Research Campaign UK (now Prostate Cancer UK) and The Urology Foundation (TUF). I also consider creating the journal Prostate Cancer and Prostatic Diseases 25 years ago and launching Trends in Urology and Men's Health (https://trendsinmenshealth.com) in 2010 as lasting and significant achievements. I am also very proud of establishing "The Prostate Centre" as a centre of excellence outside the NHS with the untiring assistance of my wife Jane and my sister-in-law Nicola.
Who has inspired you in your career and why?
Apart from the surgeons with whom I trained, Professor Geoff Chisholm from Edinburgh was inspirational in the way that he analysed and acted upon the accumulating data on prostate cancer, including his popularisation of the Gleason scoring system in the UK. John Wickham with his visionary approach to innovative surgical techniques, including the development of a prototype surgical robot and laparoscopic urology. Dr Patrick Walsh at Johns Hopkins who taught me the technique of nerve-sparing radical prostatectomy and Jay Smith from Vanderbilt who persuaded me to learn how to use the da Vinci robot to facilitate this procedure. I still miss my friend Professor John Fitzpatrick from Dublin whose presentational and networking skills were exemplary, and who was so much fun to travel round the world with on the urology lecture circuit. These were all senior surgeons, but I have also been inspired by the dedication and work ethic of younger urologists that I have helped to train: Ben Challacombe and Daron Smith, to name but two.
What has been the best piece of advice that you have received in your career and what advice would you offer to those following in your footsteps?
When I was working in Brighton as a surgical registrar the urologist Mike Royle told me to always aim to do a "workmanlike" job as a surgeon, and that has always stayed with me. I would certainly advise all trainees to aspire to perform every operation, however minor, as carefully and meticulously as possible. Avoidance of mishap and error very often lies in the hands of the surgeon – so a cross-checking mentality is now especially crucial, as well as the ability to keep a steady nerve when things seem to be going awry. I believe that Rudyard Kipling got it essentially right in his famous poem If, published in 1910:
If you can keep your head when all about you
Are losing theirs and blaming it on you;
If you can trust yourself when all men doubt you,
But make allowance for their doubting too:
If you can wait and not be tired by waiting,
Or, being lied about, don't deal in lies,
Or being hated don't give way to hating,
And yet don't look too good, nor talk too wise;
If you can dream---and not make dreams your master;
If you can think---and not make thoughts your aim,
If you can meet with Triumph and Disaster
And treat those two impostors just the same:.
If you can bear to hear the truth you've spoken
Twisted by knaves to make a trap for fools,
Or watch the things you gave your life to, broken,
And stoop and build'em up with worn-out tools;
If you can make one heap of all your winnings
And risk it on one turn of pitch-and-toss,
And lose, and start again at your beginnings,
And never breathe a word about your loss:
If you can force your heart and nerve and sinew
To serve your turn long after they are gone,
And so hold on when there is nothing in you
Except the Will which says to them: "Hold on!"
If you can talk with crowds and keep your virtue,
Or walk with Kings---nor lose the common touch,
If neither foes nor loving friends can hurt you,
If all men count with you, but none too much:
If you can fill the unforgiving minute
With sixty seconds' worth of distance run,
Yours is the Earth and everything that's in it,
And---which is more---you'll be a Man, my son! 
What one paper or book would you recommend every urologist should read?
I think that perhaps the most insightful book I have read on medicine is Henry Marsh's Do no Harm, which admittedly is about neurosurgery not urology, but does encapsulate the drama of surgery, the chaos and confusion that sometimes afflicts modern hospitals and the need for compassion and hope when dealing with often agonising decisions. I particularly appreciated his quote from Rene Leriche at the beginning of his book: "Every surgeon carries within his or herself a small cemetery, where from time to time they go to pray – a place of bitterness and regret, where they must look for an explanation for his failures."
It must have been a huge honour to be elected to become President of the RSM. Are you enjoying the role so far and what are your main aims?
I certainly do feel highly honoured to be elected as President of the Royal Society of Medicine from 2020 to 2023. We have a number of challenges including bringing a 215-year-old institution up-to-date without jeopardising its ethos and heritage. One pressing issue is to ensure its financial viability, as even before COVID-19 we were losing money. A redevelopment and modernisation of its iconic building at 1 Wimpole Street and a scaling up of philanthropic support are two immediate priorities, as well as the digitisation of our educational offering. We do need to change the vibe of the RSM making it more appealing to younger clinicians – more 'Soho House' and less 'Athenaeum' – and also to make folk proud to be members of the organisation and to work with us to create excellence in education and innovation.
Of course, the current COVID-19 pandemic has made life very different for everyone; how is the RSM supporting its members during the crisis?
We have been talking about 'going digital' at the RSM for years but COVID-19 has now forced the issue. We have had to pivot to online rather than in person education and have run a popular series of webinars on the pandemic, as well as a specialist series for trainee urologists. Our 'in Conversation' series has included interviews with Lord Sumption, Jeremy Hunt and Fergal Keane. We have also organised popular virtual wine tasting evenings with Jane MacQuitty, wine correspondent to The Times. Our sponsored International COVID Symposium attracted almost 10,000 delegates from 106 countries.
Would you encourage others to get involved in the RSM?
I most certainly would – the RSM has a rich history dating back to 1805, the same year as the battle of Trafalgar! In 1910 it moved to its elegant and extensive building at number 1 Wimpole Street. We have 56 specialty sections, of which urology is one of the most robust. We have a new CEO Michele Acton and we have an agenda to modernise the institution while protecting its heritage. Membership of the RSM undoubtedly helped me in my development and its combination of high quality education with excellent networking opportunities make membership an important career move.
And finally, if you have any spare time, how do you like to relax?
Since I retired from clinical medicine I have had more time to improve my tennis, as well as my photography, and to do more reading, which I have always enjoyed. I didn't really want to retire as I loved my job but the best advice you can give anyone is, it's better people say "Why are you retiring?", rather than "Why don't you retire?". The RSM is keeping me very busy with Zoom meetings as well as our popular COVID-19 and 'In Conversation' webinar series. The pandemic has restricted travel recently, but some 'staycations' are in store, plus a few more fundraising treks and cycle challenges to raise essential funds for The Urology Foundation and the RSM.
Many thanks for your time!