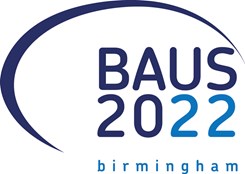 What a pleasure it is to write this welcome to the BAUS congress for 2022. The three years that have elapsed since we all met and celebrated together seem like an eternity and I'm sure we are relishing the chance to catch up, share ideas, challenge each other, and set new directions for our specialty. With that in mind be sure to put the first event of Congress 2022 in your diaries, viz, the 'Welcome back to BAUS' party on Sunday 12 June. The rooftop terrace of the Birmingham City Library is a spectacular setting for what should be a wonderful celebration. See you on the Sunday…
The programme is extraordinarily wide-ranging reflecting both the breadth of our specialty and our perceptions of what success or failure can mean for a urologist. Is it the size of the minimal residual stone fragment or never getting the 'dreaded letter' from the GMC? Is it seeking the male body beautiful or more simply retiring at 50? Is it cloning a gene or helping deliver healthcare in rural Uganda? Truly a broad-reaching programme….
As ever, we also give delegates a chance to draw on the experience of a wide community to challenge their assumptions and hopefully improve their performance. Dr Marci Bowers in the BAUS guest lecture on being a transgender surgeon offering gender affirming surgery; Andy Beynon on what teamwork and customer service means as a Michelin starred chef; and SAS officer Anthony De Normann on developing true resilience on the Brecon Beacons with 120lbs on your back.
There are a host of innovations in this year's programme but forgive me for mentioning one in particular. This is the 'poster from every unit' initiative situated in the mezzanine area of the Exhibition Hall. Those with good memories will remember it was an idea floated in the TSO'B presidential manifesto in 2018 and it now comes to fruition at this year's congress. We truly believe that every unit has something worth sharing about the way they practise urology but to date may not have had the chance to do so. It will be fascinating to see what units have chosen to tell us...
A highlight for any President of BAUS is to bestow the Association's medals on the worthy recipients at the annual congress. Once again, this year's recipients are hugely distinguished, and all add to the incredible timeline of distinction since 1945. To David Ralph, Olivier Traxer, Caroline Moore, Nitin Shrotri, Duncan Summerton and Shekhar Biyani I extend my warmest congratulations on behalf of all the members of BAUS.
It goes without saying that we are grateful to our sponsors who have put money into the congress to make it a success. There has been a fantastic response to the commercial opportunities at the congress this year which probably reflects a desire within industry to rebuild those relationships that may have gone a little quiet in the last two years. The pandemic created huge uncertainty around commercial sponsorship of surgical associations but fortunately industry support for BAUS never wavered. This year we have created far more time in the programme for networking in the exhibition so be sure to take advantage of that.
Thank you too to Harry Heald, Annabelle Masham, and Athene Madden in the BAUS office who have worked tirelessly to curate the programme, chasing speakers, sponsors, guests, presidents (!), hosts, medallists, chairs, venues, creches, hotels and menus. There has been a smooth efficiency to the process, and I congratulate them on a job well done.
My work at BAUS draws to a close at this congress and, as I pass the presidential baton onto Jo Cresswell, I simply wish her the very best of luck for her time as president. It is a truly landmark moment in the history of BAUS. She has been a delight to work with over the last two years and I'm sure will do a wonderful job.
One final word from me is to thank Ian Pearce and Joe Philip for putting together such a fascinating programme. There is genuinely something for everyone at this year's congress and I think it's a programme that will generate conversations galore as we rejoice in the chance to meet again and share ideas and thoughts on the job we do and the work that needs doing.
Have a fabulous three days ….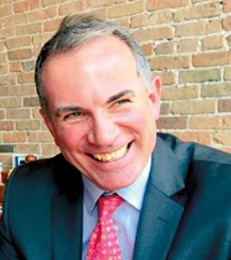 Tim O'Brien, BAUS President.
The Programme