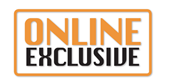 There was no stopping urologists from raising vital funds for charity as they cycled more than 2000 miles to support The Urology Foundation (TUF).
The annual Bike4TUF event saw 24 participants cycle in teams of six across Manchester, Canterbury, London, Surrey and Wolverhampton over the weekend of 19-20 September 2020.
The original plans of multiple groups around the country cycling to the BAUS Annual Meeting had to be postponed to September due to COVID-19. However, with the most recent Government restrictions the ride had to be rapidly adjusted with just one week's notice.
The rallying urologists went the extra mile and used the opportunity to encourage at risk patients to come forward if they have urological symptoms troubling them. As Consultant Urologist and Race Organiser Ben Eddy says, "The door is open and we are back in business performing more and more vital urology surgeries every day."
The Urology Foundation Ambassador Stephen Fry led the outpouring of support for the riders, sharing a video message (available here) to wish them luck, and to encourage people not to delay seeking care or treatment for urological conditions.
Ben Eddy organised the first Bike4TUF ride in 2014 to thank the charity for funding him and his team at Kent and Canterbury to travel to the USA to train in robotic surgery at Vanderbilt University Hospital.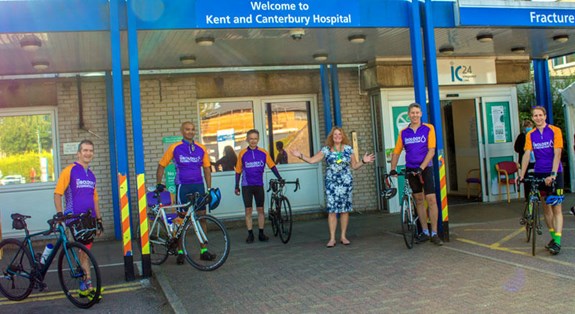 The event has become annual, with the team having cycled within the UK and as far as Paris and Amsterdam, so far raising over a quarter of a million pounds for the foundation. This significant amount of money that the Bike4TUF challenge raises each year makes a real impact on the work that TUF is able to support, be that research grants, robotic-assisted surgery training courses or travel awards.
This year, more than any other, TUF needs fundraisers to help support its activities as it's been a tough year for charities nationally. The money, and health awareness messaging raised by this year's Bike4TUF challenge will help ensure that the charity is able to continue its mission to save lives and end the suffering caused by urology disease.
Intuitive, the pioneer of robotic-assisted surgery and the da Vinci surgical system, continued its annual support of the challenge and remains committed to supporting the NHS and its surgical community as they meet the needs of and adapt to a post-COVID-19 world.
Plans are already in place for the 8th Bike4TUF event in September 2021 so if interested please contact TUF or watch out for further information on its website. To donate and support the Bike4TUF riders visit: http://everydayhero.co.uk/event/2020Bike4TUF