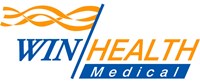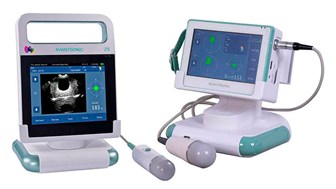 Automatic, real-time 3D bladder scanners, the AvantSonic Z5 & Z3 measure bladder volume, displaying accurate measurements quickly and clearly on the colour touch screens. AvantSonic scanners are simple to use even without prior scanning experience.
Featuring smart probe positioning systems for fast bladder location, Expert and Easy Modes for different levels of scanning expertise and built-in thermal printers, AvantSonic Z5 & Z3 bladders scanners do not need annual calibration or regular servicing.
Handheld and portable or mounted on braked trolleys, AvantSonic Z5 & Z3 bladder scanners are first-class choices for all healthcare settings. Both scanners are supplied in aluminium storage cases and with lightweight bags for bladder scanning on the go.
Affordable, cost-effective and with comprehensive warranties, AvantSonic Z5 & Z3 are offered with unlimited training and support. CE 0482 Medical Devices.
Available from NHS Supply Chain, NHS Shared Business Services, NHS National Services Scotland and directly.
FURTHER INFORMATION
Win Health Medical Ltd
T: +44(0)1835 864866
F: +44 (0)1835 268136
E: info@win-health.com
www.win-health.com