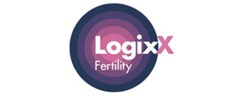 LogixX Fertility (a division of LogixX Pharma Ltd) specialise in commercialising Fertility and Sexual Health Products and has recently expanded its portfolio to bring new diagnostics and therapies to patients, new treatment approaches to healthcare professionals, and better health outcomes for patients trying to conceive. 

LogixX Fertility works in collaboration with and supports a number of on-going, research-based projects with some of the world's leading experts in the area of reproduction and sexual health. 
LogixX Fertility has quickly established itself in working with leading andrology companies in Europe and the rest of the world with technologies such as the Bonraybio's 'Lenshooke X1 Pro', Aytu Bioscience 'MiOXSYS', Alfasigma's 'Proxeed Nutriceutical Supplements' and DxNow's 'Zymot'.  
FURTHER INFORMATION 
LogixX Fertility 
T: +44 (0)1189 011747 
E: info@logixxpharma.com 
W: www.logixxfertility.com