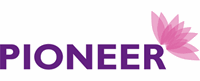 The MAPLe high-definition technology enables you to diagnose and view a patient's individual pelvic floor muscle EMG activity at a glance, making it possible for you to provide a more targeted treatment. Thanks to the unique design of the probe with 24 electrodes, the MAPLe is suitable for rectal and vaginal use. MAPLe can reduce the symptoms of pelvic floor dysfunction or even completely resolve it.
MAPLe enables you to provide an accurate diagnosis and create a specific treatment plan, enabling you to treat your patient with targeted biofeedback and electrostimulation
MAPLe provides targeted biofeedback on individual muscles on different sides and depths in the pelvic floor.
MAPLe's probe is single patient use
MAPLe is easy to operate via an iPad with the MAPLe app
With the high-definition interface, it is possible to see the entire pelvic floor activity at a glance
For clinical data please go to www.novuqare.com.
FURTHER INFORMATION
John Kowalski at Pioneer Medical Europe Ltd
T: +44(0)7779 222301
E: sales@pioneermedicaleurope.co.uk
www.pioneermedicaleurope.co.uk