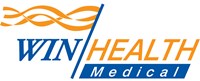 Next Generation Uroflowmetry and Automated Digital Bladder Diaries
Minze Uroflow System is the world's first uroflowmeter usable on any toilet.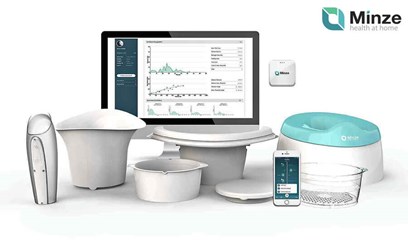 Minze Uroflow System with Bluetooth makes it possible for men, women and children with LUTs and bladder dysfunction to be assessed, diagnosed and monitored remotely in the comfort of their homes.
Remote monitoring is patient-friendly with more objective insights to patients' health delivered to clinicians for diagnostic and treatment purposes, treatment evaluation and monitoring. 
Ground-breaking Minze Uroflow System comprises of Homeflow and Hospiflow uroflowmeters with accessories, automated Bladder Diary Pod and Minze app. Collected data is processed on cloud-based Minze Clinician Portal accessible to clinicians in real-time and 24/7. Minze app tracks volume trends, liquid intakes and leakages over multiple 24-hour bladder diary cycles. ePROMs included. EHR compatible. CE1639 Class 1m.          
Manufactured by Minze Health, Antwerp-based Belgian digital health innovator with focus on urology, pelvic health and continence.
FURTHER INFORMATION
Win Health Medical Ltd                                                                                            
T: +44 (0)1835 864866
T: +44 (0)1835 268136                                                                                      
E: info@win-health.com                                                                                       
www.win-health.com