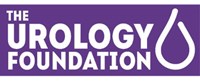 The Urology Foundation has engaged in a review of its mission and consulted with urology professionals along the way. This involved a review of our programmes and research strategy. TUF wants to provide opportunities that can encourage all urologists to engage with research, to democratise the process and ensure that we also reach those areas beyond the major research institutions.
One major development from the research strategy discussion was the decision to proceed with a 'TUF Trials' programme, and we are now seeking applications from Trials Units to provide multi-disciplinary support to develop study protocols and grant applications in urology.
Other research and grant streams are also in development and we will update our website on these as they are ready to launch.
FURTHER INFORMATION
The Urology Foundation
T: +44 (0)20 7713 9538
E: info@theurologyfoundation.org
W: www.theurologyfoundation.org