Welcome to the Urology News App

Our app is based on the popular 'Spot Test' section of the magazine and is designed to be a useful teaching and revision aid for urology trainees, nurses and even consultants. The images and questions are designed to test users on all aspects of urology, and the app allows you to choose topics of specific interest or to randomly generate questions for ideal exam preparation.
The app is free and no in-app purchases, and has been sponsored by Olympus Medical through a medical educational grant.
The next steps are simply, either using App Store or Google Play you can download the app, click the buttons below.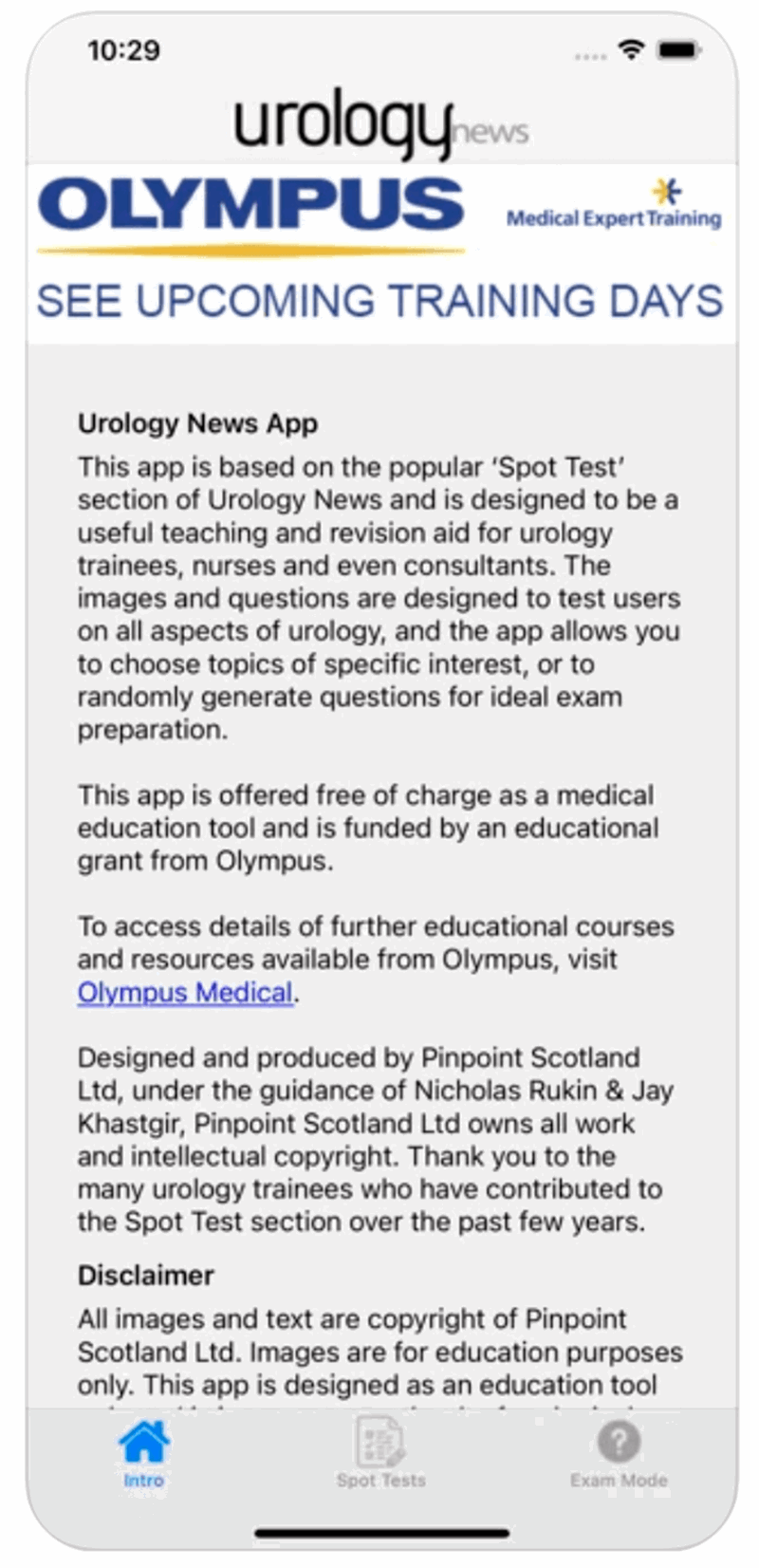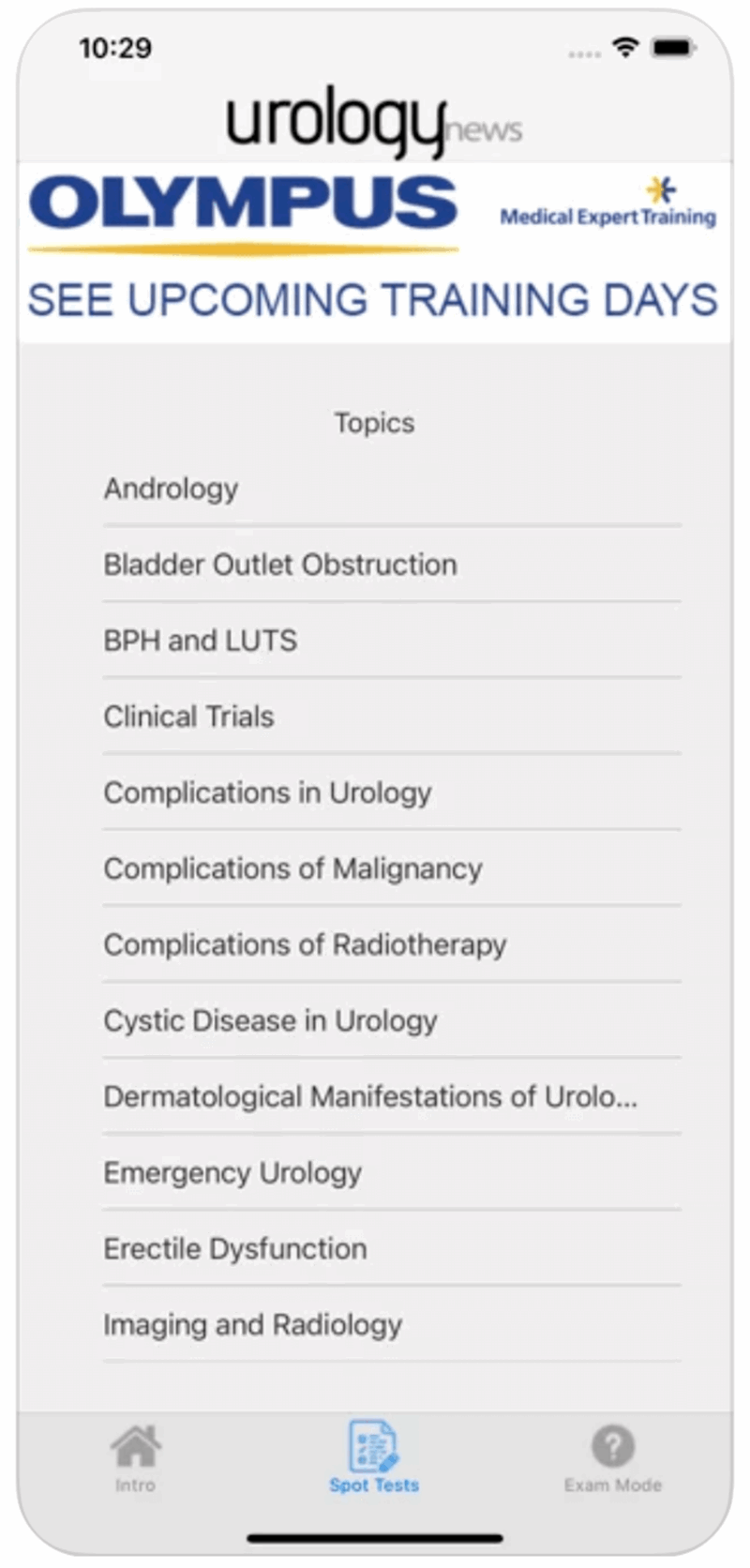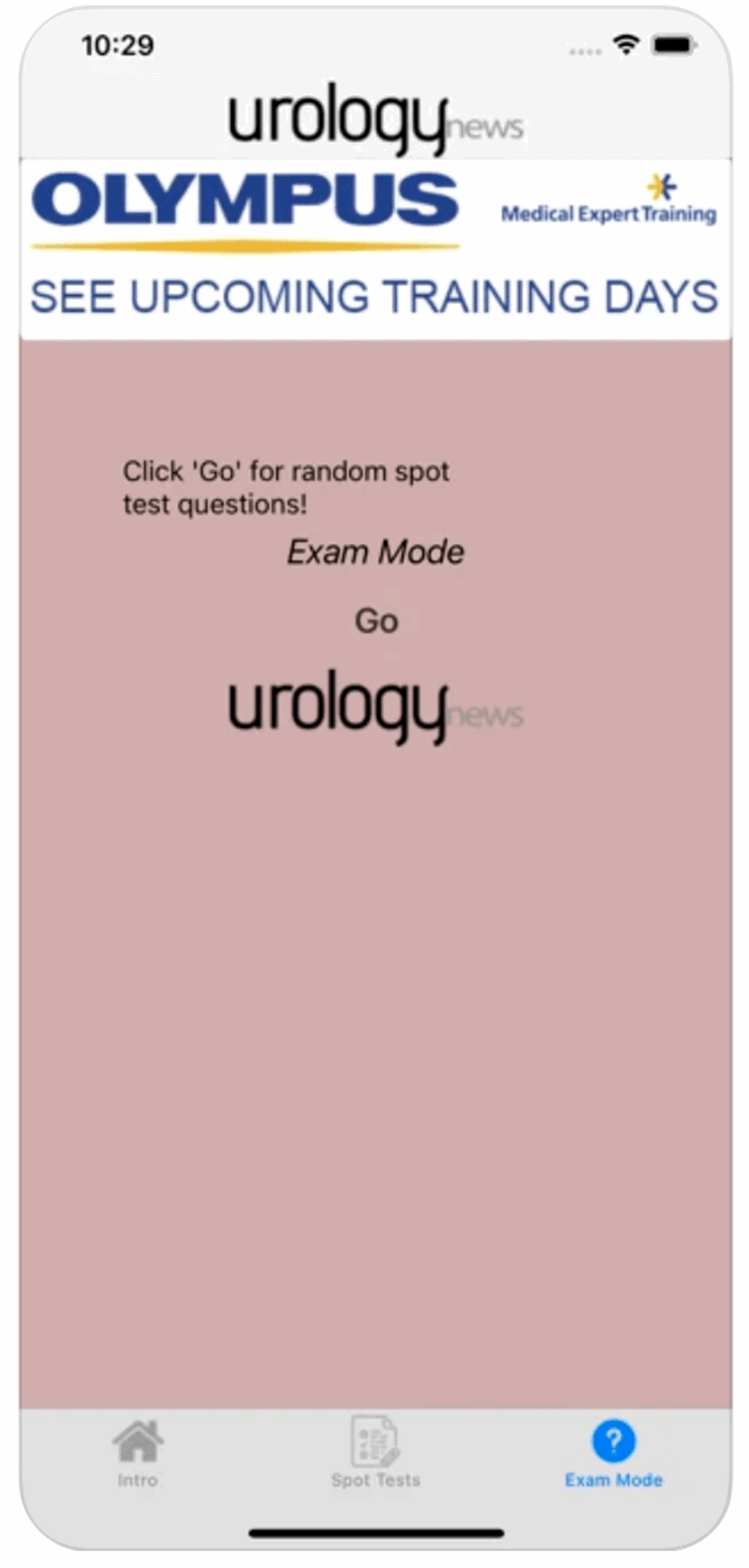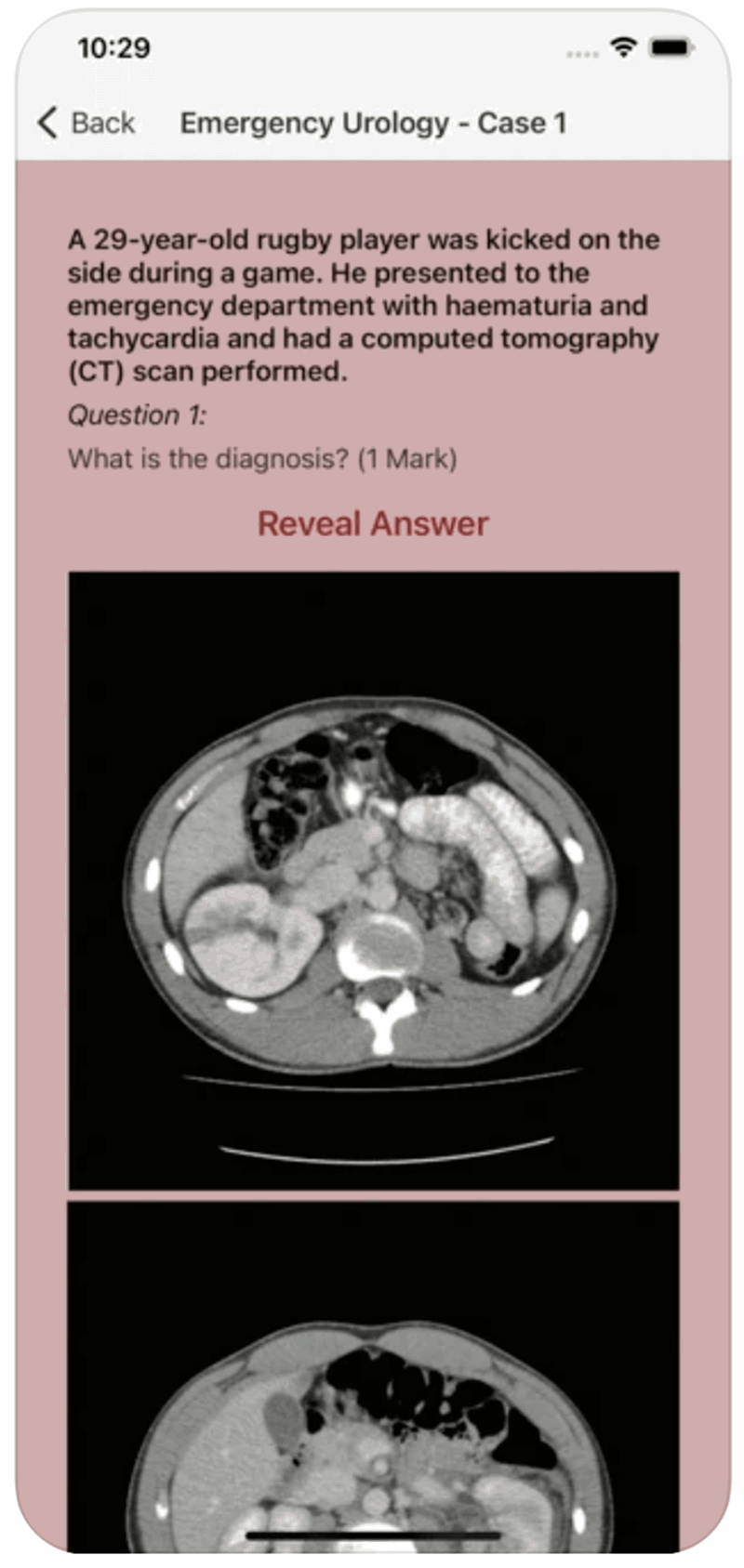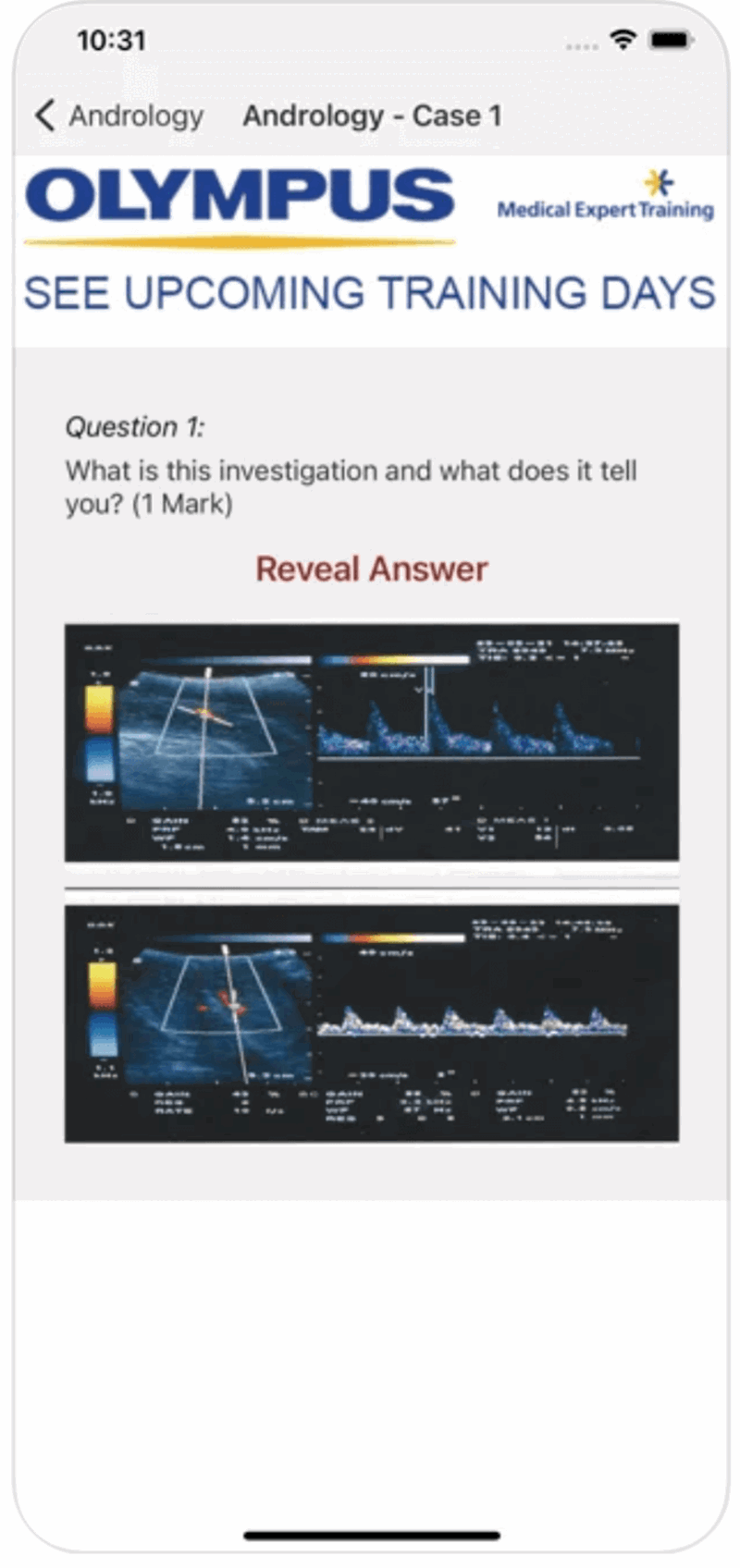 Topics include: Andrology, Bladder Outlet Obstruction, BPH & LUTS, Clinical Trials, Complications in Urology, Complications in Malignancy, Complications in Radiotherapy, Cystic Disease in Urology, Dermatological Manifestations of Urology, Emergency Urology, Erectile Dysfunction, Imaging & Radiology, Infections & Inflammation, Interventional Procedure, Male Stress Incontinence, Nephrocalcinosis, Neurourology, Paediatric Urology, Pelvic & Reconstructive Urology, Penile Cancer, Penile Conditions, Prostate Cancer, Reconstructive & Functional Urology, Renal Pathology, Retroperitoneal Sepsis, Sexually Transmitted Diseases, Spinal Cord Injury, Testicular Cancer, Testicular Tumours, The Andrenals, The Foreskin, The Humble Plain x-ray KUB, The Retroperitoneum & Upper Tract, Trauma, Upper Tract Developmental Abnormalities, Upper Urinary Tract Obstruction, Ureteric Strictures, Ureteroscopic Procedures, Urethral Injury, Urinary Schistosomiasis, Urinary Tract Infections, Urodynamics, Uroflowmetry, Urolithiasis, Urological Conditions in Gynaecolgica..., Urological Instrumentation, Urothelial Cancer.
sponsored by Olympus Medical