Event Details
Date:
11 April 2019
- 16 April 2019
---
Location name: Brisbane, Australia
---
Location address: Brisbane Convention & Exhibition Centre (BCEC), Merivale St & Glenelg Street, South Brisbane QLD 4101, Australia
---
---
Click to view dynamic map
By Munad Khan, Urology Registrar, Redcliffe Hospital, Brisbane, Australia.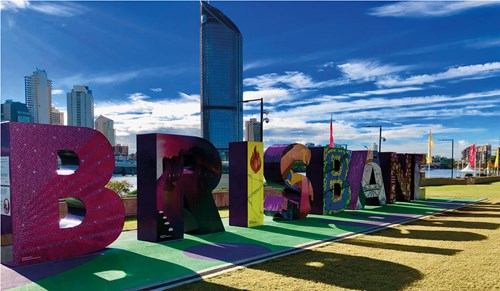 This year's USANZ ASM was held in sunny Brisbane, Queensland. This annual meeting showcased important academic developments from a range of Australasian urologists and aspiring trainees, supported by an impressive international faculty. The ASM also incorporates the annual academic meeting for urology nurses from Australia and New Zealand, with great opportunities for crossover of surgical and nursing aspects of urological care.
The 2019 USANZ ASM continued the theme of being both a comprehensive update of contemporary urological research, as well as providing stimulating ideas for new innovations. Day 1 commenced with two half day workshop sessions, advertised to both practising and trainee urologists. A range of options were available covering oncology, reconstructive, endourology and functional urology as well as prostate MRI interpretation and utility. The aim was to provide practical advice and simple take home messages that can easily be applied to everyday practice, making the workshops a highly valuable activity to seek out.
Attendance at workshops is included with general registration for the ASM but requires pre-registration as these are very popular. The highlight of day 1 however was the Harry Harris oration, traditionally used to open the ASM. This year it was delivered by Dr Richard Harris, an Adelaid- based anaesthetist and Australian of the year in 2019. He became world famous for his involvement in the Tham Luang cave rescue in Thailand in July 2018. Although this event received widespread media coverage at the time, Dr Harris provided an engaging and informative insight on the key decisions that led to an ultimately successful operation in very challenging circumstances.
The ASM followed a format of diverse, topical and highly informative keynote morning plenary sessions, followed by smaller sessions grouped by sub-specialty in the afternoon. Delegates had exposure to a wide variety of urology sub-specialties as well as the opportunity to hear from trainee urologists on new ideas and upcoming research findings. Sessions were designed to be easily accessible regardless of level of prior experience or knowledge. One particular highlight was hearing from Professor James N'Dow and selected members of the EAU guidelines committee on the 2019 updates to the EAU guidelines. Other well-attended sessions included the annual registrar prize presentations (Keith Kirkland and Villis Marshall awards) where USANZ trainees have the opportunity to present their research findings to an international audience.
USANZ ASM would not be complete without a robust social programme. Brisbane is an ideal city to conduct this meeting with many evening events held within walking distance from the convention centre. The annual gala dinner also provided an opportunity to catch up with old colleagues and meet new ones alike.
Next year's USANZ ASM will be hosted in the beautiful city of Sydney from 7-10 March 2020. Make sure you book your study leave early, and don't forget your sunscreen and board shorts!