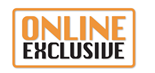 Charity warns that 3500 men risk being diagnosed with incurable cancer as referrals drop to lowest in 10 years
Urgent referrals for urological cancers have dropped by half in England (49.5%) compared to the same period last year as the COVID-19 pandemic made it harder for men to visit their doctor, according to the latest statistics shared by Prostate Cancer UK [1].
With urgent referrals at their lowest levels in 10 years, the charity estimates that there have been 27,000 fewer patients referred than expected since the UK lockdown period began in March this year [1]. This puts as many as 3500 men with higher-risk cancers at risk of being diagnosed too late to be cured unless referrals go back up to pre-pandemic levels [2].
The leading men's health charity is encouraging all men at increased risk of prostate cancer to contact their GP to discuss the advantages and disadvantages of a prostate specific antigen (PSA) blood test, which can give them an indication of any problems with their prostate. This includes men over 50, particularly black men, and those with a family history of the disease. As most men do not experience any symptoms until the disease has spread and become incurable, it is critical that men with these risk factors take action.
Clinicians like Hampshire GP Dr Richard Roope, as well as high-profile celebrities who are motivated by the cause, such as broadcaster Bill Turnbull and EastEnders actor Davood Ghadami, have joined the charity's campaign to raise awareness of the disease and encourage men at increased prostate cancer risk to have these vital conversations with GPs.
To help men find out whether they are at increased risk of developing the disease, Prostate Cancer UK has launched an online risk checker, available at prostatecanceruk.org/riskcheck
Angela Culhane, Chief Executive at Prostate Cancer UK said:
"Earlier this year, we announced that prostate cancer had become the most commonly diagnosed cancer in the UK, thanks largely to a greater awareness of the disease in recent years [3].
"Detecting prostate cancer earlier helps save lives, but COVID-19 has made it harder for men to visit their doctor this year – especially if they don't feel unwell or have no symptoms. As a result, we estimate there could be 3500 men in England with a higher-risk prostate cancer which has not yet been diagnosed [2]. If we don't act now, we could face a future where thousands of men are diagnosed too late, when the cancer has advanced to a stage that cannot be cured.
"Most men with early prostate cancer don't have any symptoms, so it's important not to wait until you notice something's wrong. If men are at increased risk because they're over 50, if they're black, or if their dad or brother had it, they should call their GP to ask about the pros and cons of a PSA blood test. We're encouraging everyone to share our 30-second risk checker to help find these men that have missed out on a diagnosis."
Although referral numbers are beginning to improve in England after dropping by over 60% in April, the figures shared by Prostate Cancer UK also show that there is huge regional variation in referral recovery levels across the country, with some such as London still seeing 46% fewer referrals compared to 2019 [1,4].
Culhane continued: "Some areas have been hit especially hard by the pandemic, and it's critical that men feel safe calling their GP. Most GP surgeries offer phone and video consultations, and men need to be reassured that the hospitals their GP may refer them to will be safe and not put them at undue risk from COVID-19."
Hampshire GP Dr Richard Roope is backing the charity's call for greater awareness. He said:
"It's hugely concerning to see such a significant drop of around 27,000 urgent urological referrals over the last few months. Unfortunately, the COVID-19 pandemic has made many men less likely to speak to their GP about their prostate cancer risk, especially when they don't have symptoms. This could see potentially thousands of men with higher-risk disease miss out on the chance to have their prostate cancer diagnosed when it can still be cured.
"Prostate cancer kills more than 11,500 men each year. Most men won't have any symptoms until their cancer has progressed and is no longer curable, which is why men at greatest risk of the disease need to act now."
Journalist, presenter, and Prostate Cancer UK ambassador Bill Turnbull said:
"When I shared my story of prostate cancer in 2018 along with Stephen Fry, thousands of men spoke to their doctor and were also diagnosed. But the coronavirus pandemic has prevented so many of these vital conversations. That's why I really want men to take the simple 30-second online risk check now."
EastEnders actor Davood Ghadami said:
"We need more men to speak to their GPs about their risk of prostate cancer. My dad found out he was more at risk as a man over the age of 50, after watching me on TV presenting an NHS Award to Prostate Cancer UK supporter Errol McKellar. He went to see his GP and we were stunned when he was diagnosed with prostate cancer, but grateful it was caught early and he was successfully treated."
Prostate Cancer UK's 30-second online risk checker to help men understand their risk is available online at prostatecanceruk.org/riskcheck
Anyone with concerns about prostate cancer can also contact Prostate Cancer UK's Specialist Nurses on 0800 074 8383 or online at www.prostatecanceruk.org
References
1. Based on NHS England Cancer Waiting Times Data showing the number of patients referred with suspected urological cancers (excluding testicular) has decreased by 49.5% nationally, with around 27,000 fewer patients referred compared to the same time last year.  Available at:
https://www.england.nhs.uk/statistics/
statistical-work-areas/cancer-waiting-times/
2. Based on the latest Public Health England Routes to Diagnosis (2016) and detailed Incidence data sets (2017), which have been modelled to reflect the 2020 England male population. Available at:
https://www.cancerdata.nhs.uk/
getdataout/prostate
3. Figure based on UK-wide sources for cancer incidence data:
4. Based on NHS England Cancer Waiting Times Data mapped to NHS regional data showing that recovery of the number of patients referred with suspected urological cancers (excluding testicular) to pre-pandemic levels is varied across regions in England. Regional mapping data available from:
https://www.england.nhs.uk/statistics/
statistical-work-areas/covid-19-daily-deaths/