Rebecca Porta, Chief Executive of The Urology Foundation, and Chris Whitehouse, Chair of the Urology Trade Association, mark Urology Awareness Month.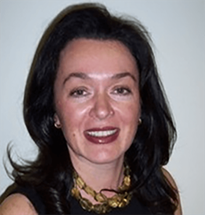 Rebecca Porta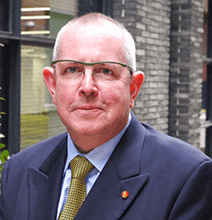 Chris Whitehouse
Keep patients at the heart of treatment decision
This September marked Urology Awareness Month (UAM), an annual event dedicated to increasing awareness, knowledge and understanding of urological diseases and their symptoms. Founded by The Urology Foundation (TUF) in 2014, UAM brings together the whole community – from urologists and allied healthcare professionals to medical device manufacturers and patients – to tackle taboos and improve the population's urology health.
It is a sad fact that one in two of us will be affected by a urological condition in our lifetime. Conditions include some of the most common diseases in the UK, such as prostate cancer, incontinence, and urinary tract infections. The World Federation of Incontinence and Pelvic Problems estimates that one in every three people will suffer from urinary incontinence at some stage in their life, making it one of the most widespread health issues in the world.
Poor urology health can significantly affect the quality of the life we lead, so it is essential that policymakers, patients, clinicians, and industry all work together to deliver the best care for urology patients.
Members of the Urology Trade Association (UTA) recognise the important role that they can play in improving patient outcomes in the short and long-term, allowing users to manage their conditions through safe and high-quality appliances. TUF is driving forward research, investing  vital funding in the best and brightest researchers in the UK and Ireland to find new ways to diagnose, treat and manage these conditions.
Our respective organisations are committed to working towards an innovative and sustainable future for the urology sector, but we can't do it alone.
A key part of our work is ensuring that a wide range of stakeholders – including urology patients and their families – are involved in the policy decision-making process with Government and associated healthcare bodies on matters ranging from access to products and services, to innovation in the med-tech sector. No longer constrained by responding to the immediate pressures of the COVID-19 pandemic, the Government has refocused its efforts on clearing the immense backlog and alleviating pressure on the NHS. In responding to these pressing healthcare challenges, the Government is increasingly embracing innovation to meet the demands of both clinicians and patients.  
Last year, the Department for Health and Social Care created a new Medical Technologies Directorate to cement Britain's position as a world leader in med-tech research and innovation. As the Directorate moves forward its strategy in the coming weeks and months, it must not lose sight of patient safety and outcomes of those affected by urological conditions. Dialogue with industry will be necessary but patient involvement will be critical.
The paramount importance of patient safety and outcomes was a key discussion point of our recent joint parliamentary reception. During this event we were proud to present the UTA-TUF Urology Commitment highlighting the importance of patient choice and access to products and services to suit each individual's needs. These are important principles that the current and any future Government must safeguard.
This year's Urology Awareness Month fell during a time of significant political change. The new Health Secretary will face a challenging in-tray and big decisions will be made as we approach winter. As representatives of the urology sector, we will work to ensure that the impact that urological conditions have on individuals, clinicians, industry, the NHS, and Government is a priority.