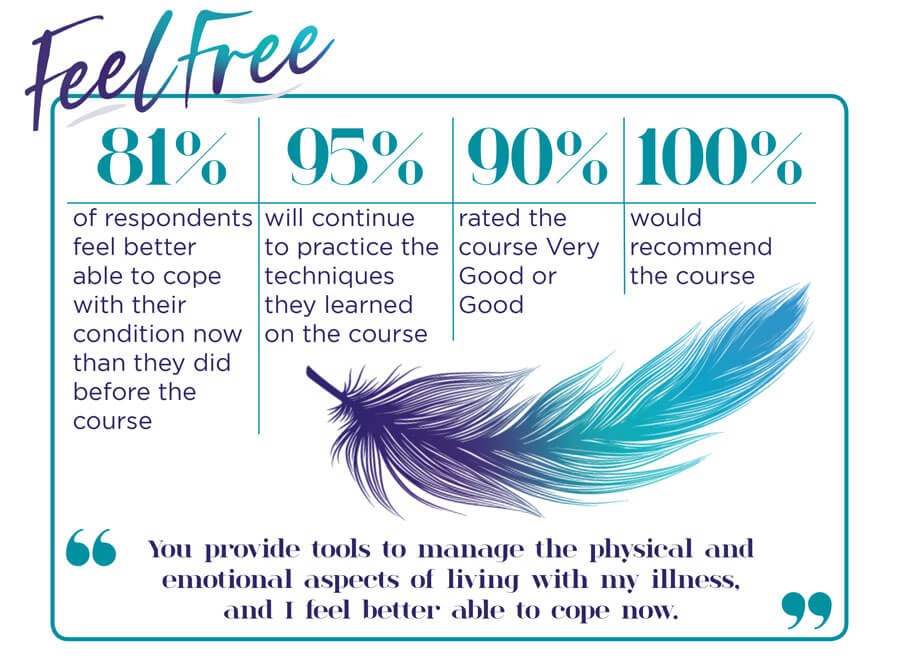 The Feel Free Programme is a safe, effective innovation which addresses the overwhelming caseload pressure on clinics because patients can start right now, whether they are waiting for appointments or already on a treatment pathway.
The two-month online course supports patients in managing not only the pain of endometriosis, Bladder Pain Syndrome (BPS) and other conditions, but the psychological and emotional aspects too. It has been designed around the science of pain and central sensitisation and includes unparalleled support in the form of live Zoom meetings, a manned helpdesk, and confidential advice line run in association with patient charity Bladder Health UK.
To enrol, your patient can simply book a call with one of the Feel Free team. Places are available to patients in the UK and beyond. They are fully funded in Scotland by the Scottish Government until the end of March and are free to other UK patients who are using Gepan Instill as their GAG layer replenishment therapy.
In a trial group of BPS patients, the following ICSI and ICPI score improvements were recorded:
52% of the trial participants saw a 20% or greater improvement in their ICSI score after four weeks.
67% of the participants saw a 20% or greater improvement in their ICPI score after just four weeks.
More patients deserve this opportunity – the Feel Free Pelvic Pain Programme is an effective solution for patients, doctors and the people in charge of funding.
The Feel Free Programme was developed by Purple Orchid Health, and the informal series was shortlisted for the NHS Alliance Self-Care Awards.
100% of participants surveyed said that they would recommend the Programme to a friend.
FURTHER INFORMATION
The Feel Free Programme
T: 0844 415 2420
E: info@feelfree.org.uk
www.feelfree.org.uk