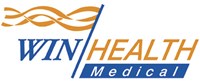 Featuring a wireless scanning probe with eight ultrasound transducers for fully automatic bladder detection, BBS Revolution™ differentiates between male / female anatomy, delivering accurate volume measurements in seconds. Simple to use BBS Revolution™ is for operators with / without prior experience. Advanced 'next generation' technology makes the BBS Revolution™ perfect for all hospital settings.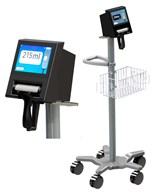 Wireless probe scans at a distance from the console with lesser risk of contamination. Quick to clean and disinfect, BBS Revolution™ combats the spread of healthcare-related infections.
BBS Revolution™ automatically self-calibrates and does not require servicing, thus reducing scanner downtime and running costs associated with long-term maintenance. Minimum training requirements ensure more operators scan proficiently and effectively for greater patient satisfaction and health benefits.
CE0120 Medical Device.
Affordable, cost-effective and with comprehensive warranty, the BBS Revolution™ comes with unlimited distance training and support. Available from the NHS Supply Chain (England / Wales), the NHS National Services Scotland and directly.
FURTHER INFORMATION
Win Health Medical Ltd
T: +44 (0)1835 864866
E: info@win-health.com
www.win-health.com