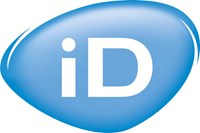 (Urology Week 20 – 24 September 2021)
This year, the EAU's Urology Week is shining the spotlight on incontinence because it is still a taboo subject, with many people struggling to talk to a health professional, partner or even a friend about it.
Karen Irwin of Bladder & Bowel UK comments, "In our modern society it's surprising that attitudes towards bladder weakness still aren't really evolving and women don't even feel they can talk to each other about it. I can't stress enough that there really isn't anything to be embarrassed about and just how important it is for women, and men, to see advice and solutions if it's holding them back and impacting their lives..."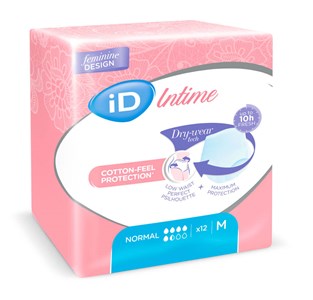 For the one in three women1 who suffer from incontinence in the UK, it can be a minefield trying to work out which product to use. Fortunately, the iD Intime range has a product for all levels of incontinence, and received 4.6/5 in Talk Health Reviews.
The innovative hipster shape works with any outfit, providing maximum comfort and wearability. The cotton-like fabric makes Intime look and feel like regular underwear, yet is also able to absorb eight times its own weight. The thin core avoids a bulky sensation, while advanced odour control technology delivers 10 hours of freshness.
Here's what the Talk Health testing panel thought about the product:
I was pleasantly surprised by the iD Intime pants as to how comfortable and soft they felt… They also kept me odour free. I would recommend to anyone who has leakage problems. 5/5
These are the best pads that I have every used… These are very comfortable to wear and would simply recommend them to anybody who have leakage problems. A product worth buying. Thank you. 5/5
Intime starts from £8.99 (pack of 12) and is available in Normal, Plus and Super absorbency.
It can be purchased at www.id-direct.com, and a wide selection of retailers nationwide.
FURTHER INFORMATION
Ontex Healthcare UK
T: 0800 389 6185
E: shopUK@ontexglobal.com
W: www.id-direct.com
[1] https://www.dailymail.co.uk/health/article-6824041/One-three-women-suffers-incontinence-rate-range-products-claim-help.html