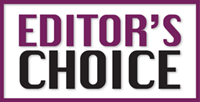 In this article, Lopes et al. report longer term outcomes of laparoscopic clipping of ureters of non-functioning kidneys or non-functioning renal moieties in duplex kidneys associated with ectopic ureter or obstructive ureteroceles. In 2014, their group published a promising preliminary case series and have subsequently expanded the indications of this operative intervention. They prospectively analysed data on 35 consecutive patients (23 females and 12 males) between February 2011 and August 2016. Patients were divided into four groups: 1) duplex system (DS) with ectopic ureter (n=16), 2) DS with large ureterocele (n=4), 3) DS with progressive upper pole dilatation (n=3), and 4) single system low or non-functioning kidney (n=12). Median age at surgery was 59 months. Unilateral clipping was performed on the left side in 17 patients and on the right in 18. The majority of patients underwent a dimercaptosuccinic acid (DMSA) scan (28). Most ureteral ligations (31) were undertaken laparoscopically. Median operative time was approximately two hours and median length of stay 7.5 hours. 
Immediate resolution of urinary incontinence was seen in all cases of DS associated with ectopic ureter (group 1). All remaining upper pole moieties remained dilated, including cases following ureterocele decompression. All ureteroceles were significantly reduced in size after ureteral clipping. After a median follow-up approaching two years, 97.2% of patients remained asymptomatic. One postoperative complication was encountered (only described briefly) in a child with >10% upper pole function (who was probably more suited to a ureteroureterostomy procedure). Two patients experienced complications in the long run – pyonephrosis (requiring laparoscopic nephrectomy) and febrile urinary tract infection (treated with antibiotics and percutaneous drainage – now under continued surveillance).
The authors have challenged existing surgical dogma. Clipping is potentially simpler and quicker compared to nephrectomy or reconstruction. It also avoids potential damage to adjoining functioning moieties in a DS. Due to the unknown long-term risks of creating a closed system, the group continues to monitor these children closely and will present further data in time.