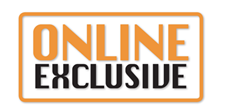 Movember has launched the world's largest prostate cancer and testicular clinical and research network, aimed at improving the overall survival and quality of life for those living with diseases that affect over 1.4 million men worldwide every year.
The leading men's health charity announced at the end of November that it is investing up to $100 million AUD over the next five years in establishing the network which will fast-track the development and implementation of new tests, personalised treatments, and prostate and testicular cancer quality and care programmes.
The Global Cancer Real Evidence Network is aiming to reach up to 500,000 men over the next five years through existing and new partnerships with over 600 hospitals in 19 countries*.
The ambitious initiative will build upon existing Movember-supported international programmes across biomedical research, patient registries and survivorship to create what will be the most comprehensive and integrated prostate and testicular real world evidence network anywhere in the world.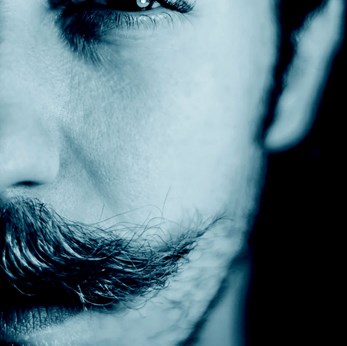 For the first time, men across 19 countries will be given the choice of accessing and participating in an unprecedented portfolio of research and healthcare programmes through one network.
By joining the network, men diagnosed and living with prostate and testicular cancer will be given the choice to:
Participate in clinical trials across all disease stages.
Contribute to clinical quality registries that continuously improve cancer treatment and care.
Access personalised digital and telehealth research and healthcare services to better manage treatment side-effects.
By building an integrated network of 500,000 men supporting research and real-world implementation of innovative healthcare solutions, Movember will accelerate recruitment to clinical trials and the implementation of personalised healthcare to enable men to live longer, better quality lives.
Researchers and industry partners will be able to fast-track recruitment for clinical trials by identifying eligible patients at a global scale to understand which therapies, or combinations of therapies, deliver the best outcomes for patients in a real-world setting.
Existing and new clinical partners will collaborate with Movember to participate in clinical quality registries that support improvement in treatment and healthcare delivery.
In addition, the network will provide men and their families with access to personalised digital survivorship resources such as Movember's True North programme that supports men living with cancer during and after treatment. This enables them to manage the physical and mental side-effects of living with cancer, as well as the long-term side effects of treatment.
The network will continue to support existing 400+ clinical partnerships that Movember has established through Its existing programmes and be significantly expanded through new clinical partnerships, with a particular focus on strengthening diversity in patient participation.
Over the coming weeks, Movember will announce the first of what will be a significant number of new research programmes across biomedical research, clinical quality, and survivorship.
Paul Villanti, Executive Director of Programmes at Movember, said: "Prostate cancer is the second most common cancer in men globally and testicular cancer is the most common cancer among young men. Almost 12 million men are estimated to be living with or beyond both diseases worldwide.
"Although tremendous progress has been made in recent years there is still much work to be done to further our understanding of which treatments work best for which men and reduce disparities in access to treatment and care.
"Establishing a global network that supports biomedical research, clinical trials, treatment quality improvement and personalised care for men is a major step forward. We can only truly accelerate improved health outcomes for men through global co-ordination and integration of biomedical research, clinical trials and improved treatment and care."
* Movember-supported registries currently cover Australia, Canada, Ireland, New Zealand, USA, United Kingdom, Germany, Spain, Sweden, Norway, South Africa, Switzerland, Czech Republic, Italy, Netherlands, Singapore, Hong Kong. The network will be expanded to include Denmark and France.

About Movember
Movember is a leading charity changing the face of men's health on a global scale, focusing on mental health and suicide prevention, prostate cancer and testicular cancer.
The charity raises funds to deliver innovative, breakthrough research and support programmes that enable men to live happier, healthier and longer lives. Committed to disrupting the status quo, millions have joined the movement, helping fund over 1250 projects around the world.
In addition to tackling key health issues faced by men, Movember is working to encourage men to stay healthy in all areas of their life, with a focus on men staying socially connected and becoming more open to discussing their health and significant moments in their lives.
The charity's vision is to have an everlasting impact on the face of men's health.
To donate or learn more, please visit Movember.com